Message From The Director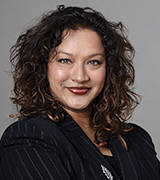 Societies, harnessed with the power of new information and communication technologies, have crossed over into an electronic/digital frontier.  It has become commonplace to talk about 'big data' as the defining feature of current and future global, digitally-networked societies.  Today, not only are questions of public governance and accountability fundamentally connected to the governance of information, but more and more, societies are being managed and governed electronically and digitally by way of informational databases and processes.  Every discipline and sector is affected by the increasing volume, velocity, variety and complexity of digital information, and currently, a preponderant amount of research is devoted to analyzing, mining, managing, and monetizing these exponentially growing networks of information. What remains underdeveloped and underfunded, we would argue, is research committed to critically questioning, challenging, and re-imagining the nature and scope of electronic/digital governance and its paradigm of 'big data'.  We welcome all on- and off-campus researchers interested in exploring these issues with us and encourage you to participate in The EGG's activities.
---
Upcoming Events
The Electro-Governance Group's & Ivey Business-School's professor J.P. Vergne will be moderating a discussion on the topic of Crypto-Economics and the Emergence of Web 3.0 on Thursday the 31ˢᵗ of May at the Scotiabank Digital Banking Lab, where he is (of course) Co-Director. To register for the event and join this important discussion, visit here.
---
News & Events
Nandita Biswas Mellamphy,
presented
"Hacking the Data Body"
at the inaugural workshop of The Posthumanism Research Network (PRN) at Brock University
. 
[Read More]
---
Benjamin Muller answers questions about the European Union and its current Migration Crisis in a recent video interview. [Read more]
---