Message From The Director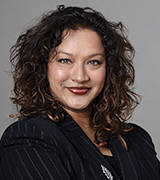 Societies, harnessed with the power of new information and communication technologies, have crossed over into an electronic/digital frontier.  It has become commonplace to talk about 'big data' as the defining feature of current and future global, digitally-networked societies.  Today, not only are questions of public governance and accountability fundamentally connected to the governance of information, but more and more, societies are being managed and governed electronically and digitally by way of informational databases and processes.  Every discipline and sector is affected by the increasing volume, velocity, variety and complexity of digital information, and currently, a preponderant amount of research is devoted to analyzing, mining, managing, and monetizing these exponentially growing networks of information. What remains underdeveloped and underfunded, we would argue, is research committed to critically questioning, challenging, and re-imagining the nature and scope of electronic/digital governance and its paradigm of 'big data'.  We welcome all on- and off-campus researchers interested in exploring these issues with us and encourage you to participate in The EGG's activities.
---
Upcoming Events
News & Events
Essay Competition for Graduate Students and Post-Docs in Terrorism and Technology- $1000 prize and opportunity to present and publish work (deadline December 2020) https://www.nextgen50.org/essay-competition
---
The Electro-Governance Group (EGG) welcomes its 2020-2021 Junior Research Fellow, Anne Campbell. Anne is a fourth year Political Science (Honours) student at Western University focusing on
 post-9/11 international security, cybersecurity, and gender. She has worked extensively in research, policy and human rights at the Senate of Canada and with the Global Network of Women Peacebuilders. Currently, Anne is researching the impacts of COVID-19 on international and domestic security and is looking forward to working closely with members of the EGG in order to explore the socio-political implications of technological change, international security, and gender.